Dogwood Floral Company and Tux Shop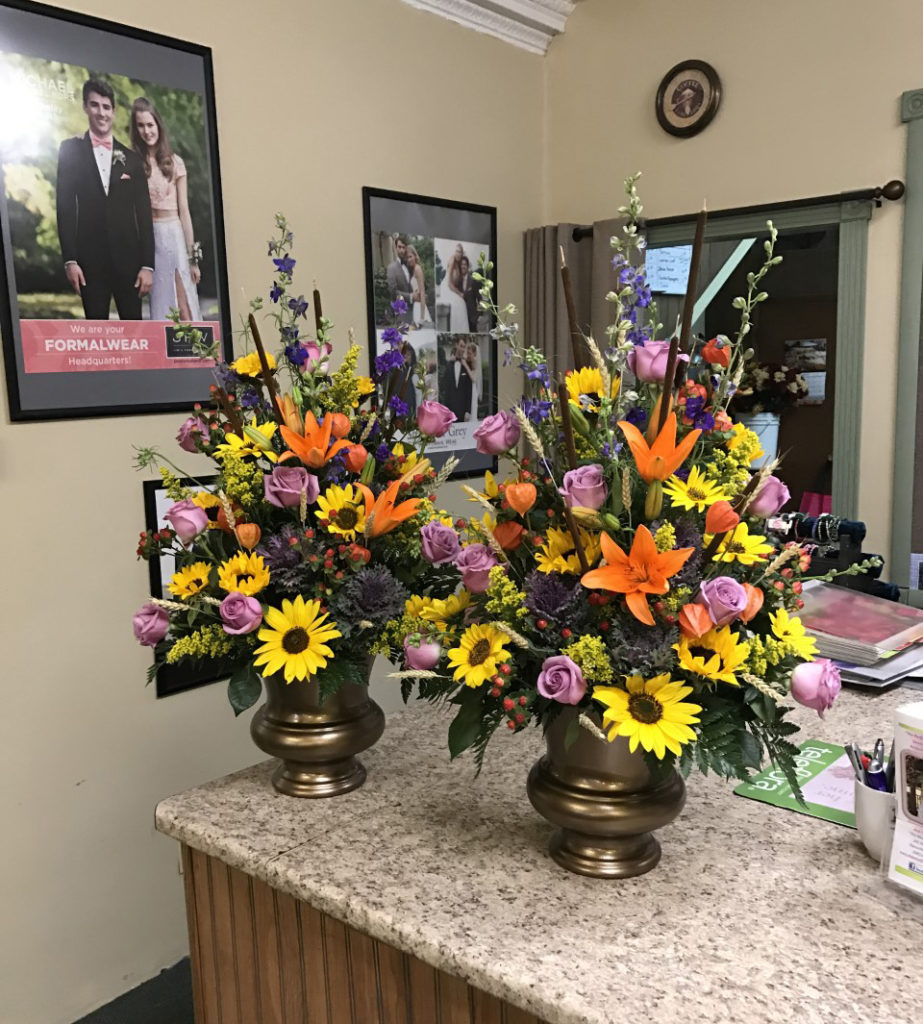 My name is Rodney Johnson. My wife Sandy and I own Dogwood Floral Company and Tux Shop located at 142 Main Street, Dansville NY.  We have been in business since 2005.  I earned my degree in Floriculture Merchandising from Alfred State College in 1985. After college I worked in Florists & Greenhouses in the Rochester Area. My lead designer Carrie Davin has also been in the floral industry for many years. Between Carrie and myself we have 64 years in combined experience in floral design. I have been on the Board of The Upstate New York Teleflora Unit since 2006 and have served as president of the unit twice. The Upstate New York Teleflora Unit goal is to help local florists by bringing in top designers from all over the United States to do programs for local florist so we can keep up with the latest techniques and design trends. Continuing education for local florists is a must for our industry if we expect to survive in this economy.  Our unit serves florist from Buffalo to Syracuse.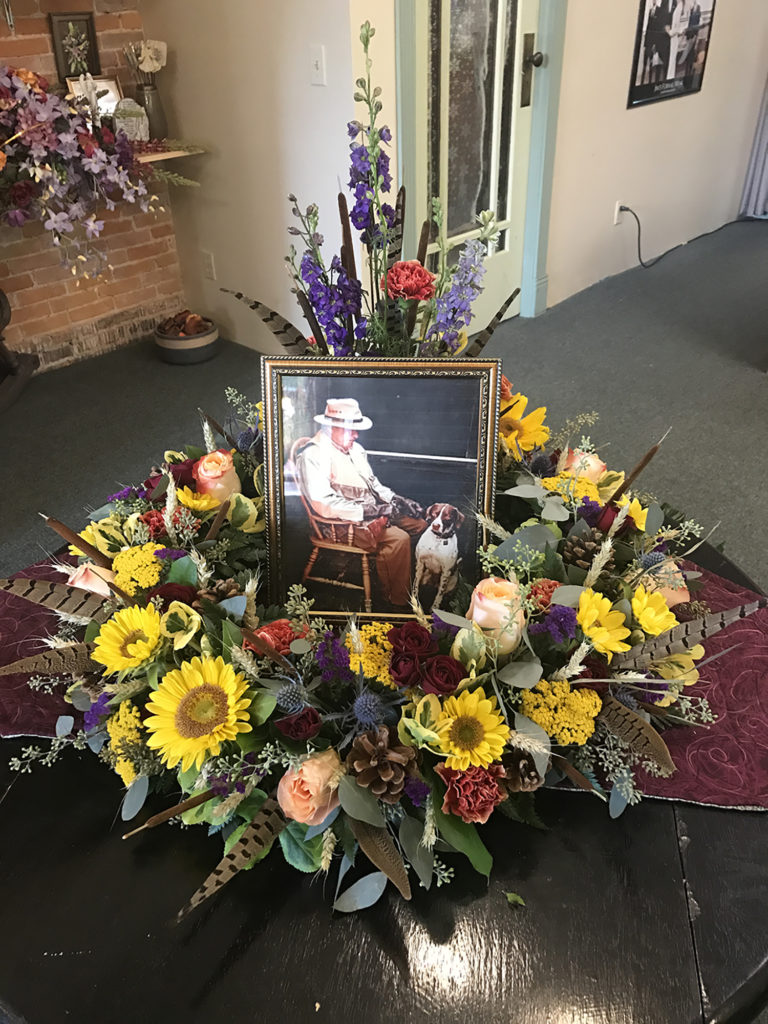 I have seen many changes in the floral industry in the last 30 years. I have seen towns with 2 to 3 floral shops, which now have 1 or no shops.  There is a lot of competition now for fresh flowers: every corner store and grocery store now carry flowers. To combat this, the traditional florist has had to make many changes. The local florist #1 concern must be "Customer Service." Our customers depend on us delivering their flowers on time, with high quality designs. This is why continuing education for florist is a must. Technology is one area that has helped us with customer service. With my Point Of Sale System I can confirm an order with the customer and also send a confirmation of the deliver of their order once it has been delivered. This is something you are not going to get at the grocery store or convenience store.
Our point of sales system also allows us to keep track of special occasions like birthday's or anniversary's for our customers which allows us to be able to send reminders for these special occasions. Personal touches like this keeps our customers loyal to us. 
The internet has made a big difference in the way people now shop. We have had a website  since 2005, this has allowed our customers the ability to shop our store 24 hours a day, 7 days a week. With today's busy life styles Internet shopping has grown by leaps and bounds.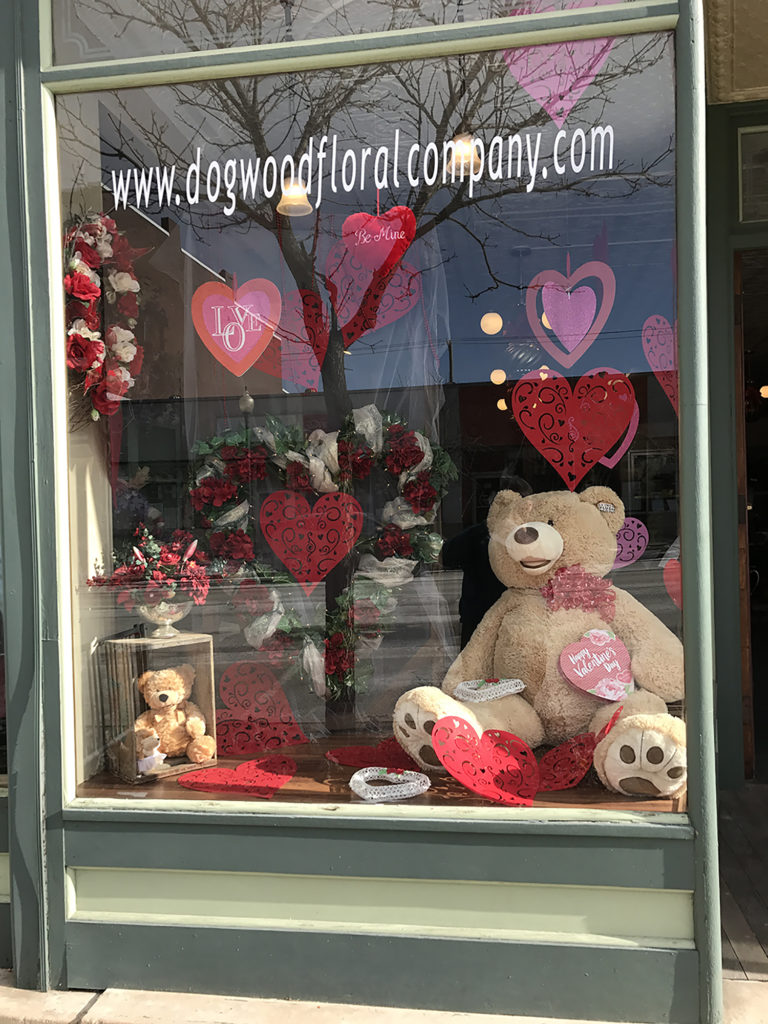 The 3 busiest times of the year for us are Christmas, Valentine's Day, and Mother's Day. Besides flowers for holidays we provide flowers for birthday's, anniversaries, get well's and I love you. We also provide flowers for those special days like your weddings, and flowers to remember the life of a loved one who has passed away.
We have been preparing for Valentine's Day since December. Right after Christmas we started pre-booking flowers for Valentine's Day. In January our containers and other non-perishable supplies arrive. Our flowers will start arriving around Feb 8.  We will start pre-greening containers this year starting mid-week the week before the holiday. This year should be a very busy Valentine's Day because it is in the middle of the week on Wednesday. Traditionally, Mid- week Valentines Day are the best for florist (Tuesday, Wednesday and Thursdays are the best days). The reason for this is because if the holiday falls near or on the weekend the customers have other options because most do not work the weekends, so they have the option of going out to dinner or a romantic get away for the weekend. So our customers may opt to send a small arrangement, because of the other options they have.
Roses are still the #1 flower at Valentine's Day. We have ordered 1600 roses for this year's holiday.  Alternate options which go good with roses are cymbidium orchids or oriental lilies, these are a big hit in our store.
My favorite combination of flowers is a mixture of seasonal spring and summer flowers. I have a great supplier of local grown flowers, Janice Phelps from Phelps FamilyFarm in Arkport,NY. (see highlight below) who supplies me with local flowers from spring to fall. I always hate to see the frosts in the fall because this means I have to wait for Spring to get these beautiful local flowers again.
You can find Dogwood Floral online at www.dogwoodfloralcompany.com or facebook @ Dogwood Floral Company
__________________________________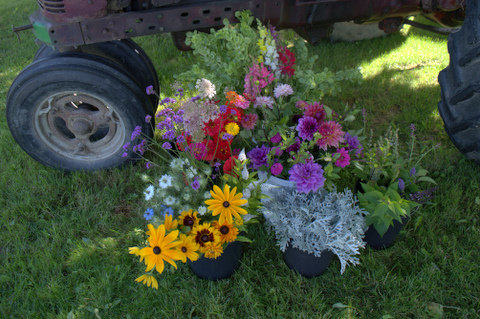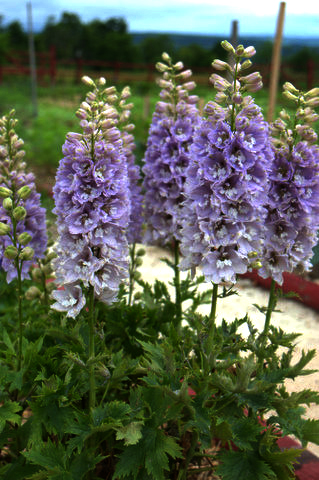 Backyard Blossoms in Arkport, NY. – owned and operated byJanice Phelps
I am a cut flower grower located on a rural family farm just north of Arkport, NY.  Area florists love my flowers for their freshness and old fashioned charm. Varieties include tulips, peonies, zinnias, snapdragons, dahlias and sunflowers to name only a few. Local farmer's markets sell our hand tied bouquets to appreciative customers. I pride myself in providing a locally grown product that is high quality and unique.